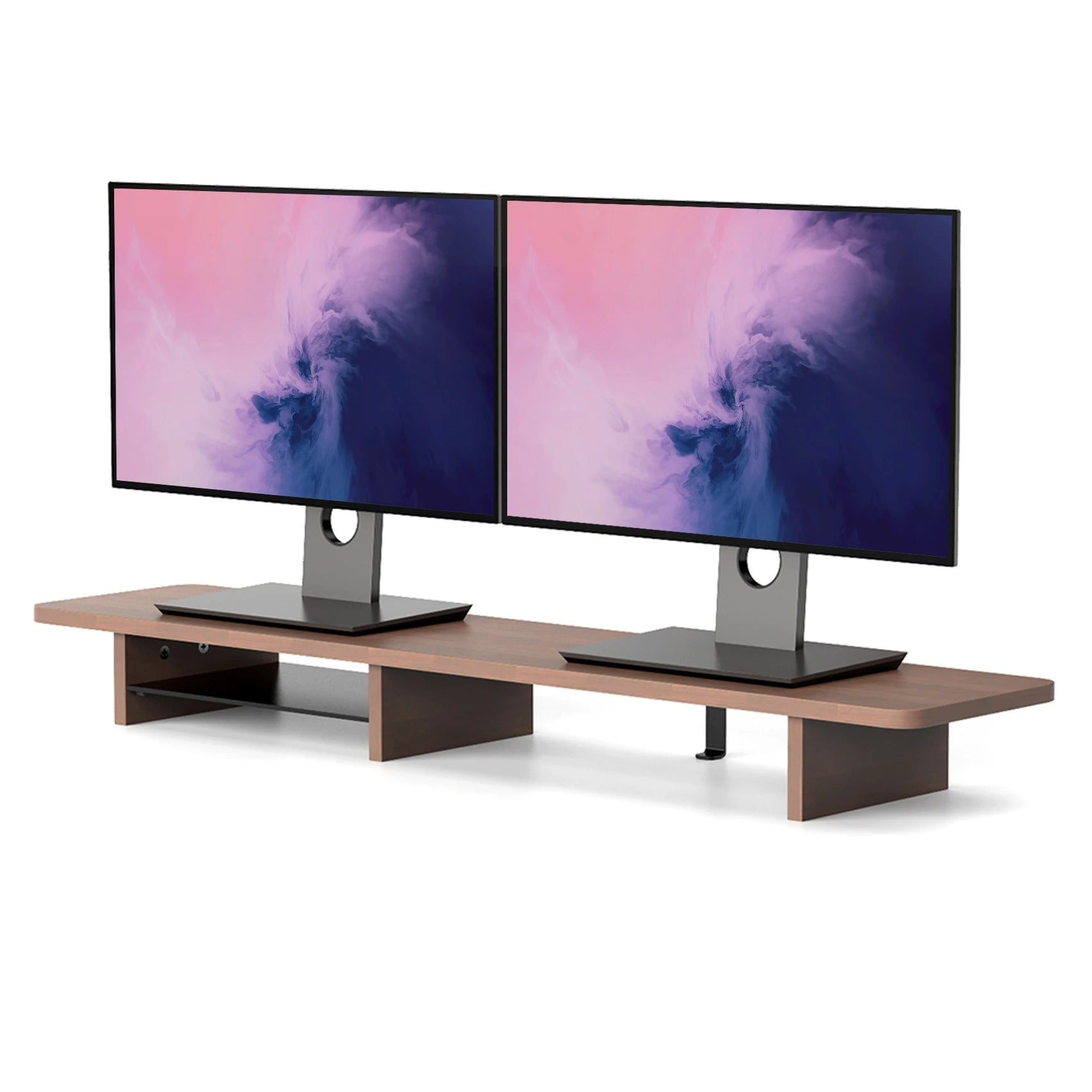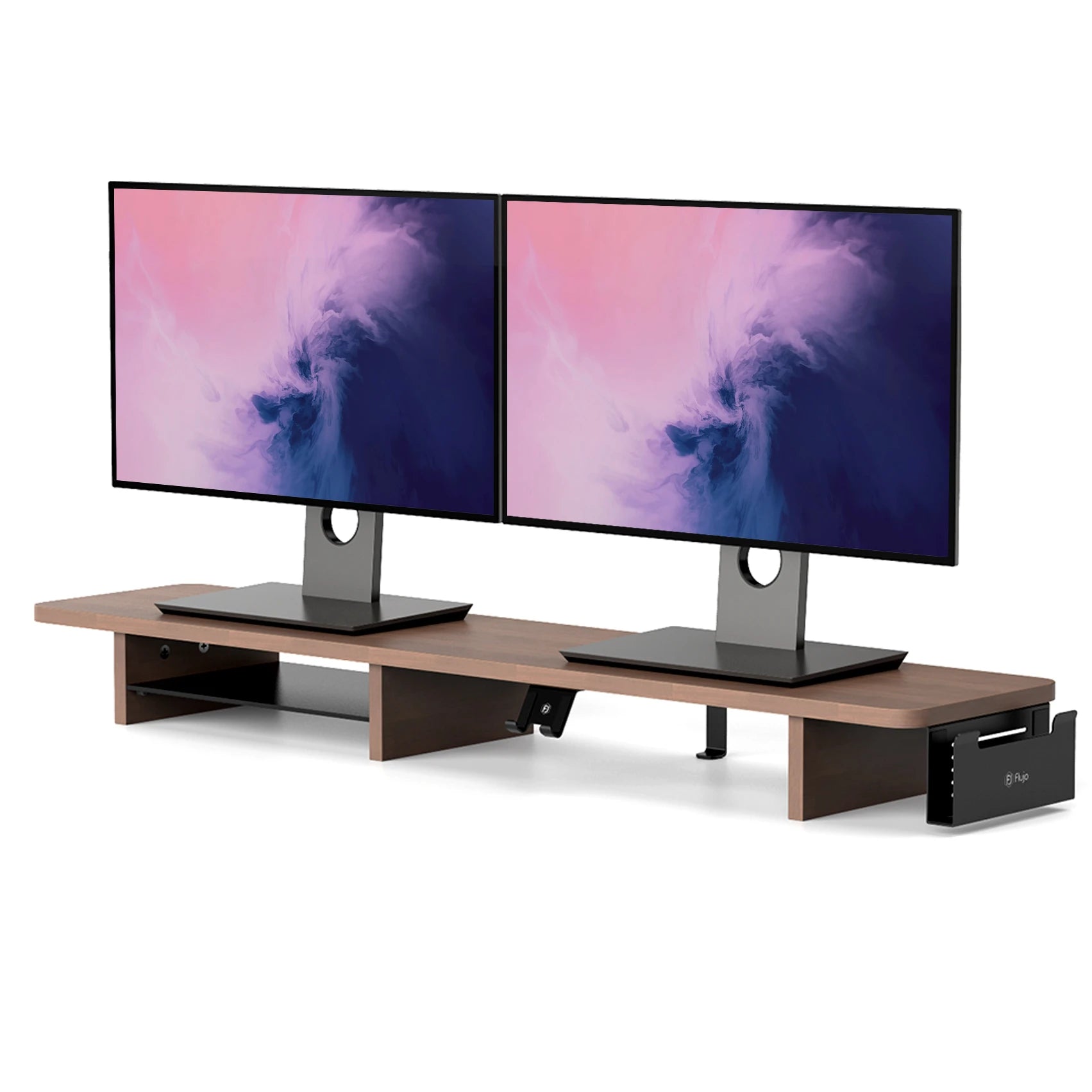 élever Pro
---
Enhance your desktop setup with the Flujo elever Pro Dual Monitors Riser Stand. This ergonomic riser is thoughtfully designed to provide a comfortable and adjustable platform for your dual monitors. With a range of modular accessories available, you can customize the riser to meet your individual needs. Improve your posture, reduce strain on your neck and back, and boost productivity with this versatile solution. Whether you're a professional, a gamer, or a content creator, the Flujo Dual Monitors Riser will enhance your desktop experience. Elevate your workspace and unlock the full potential of your setup with this ergonomic and functional solution.
Get $40 OFF min Spending of $800 with code <AQ1040>
Get $80 OFF min Spending of $1300 with code <AQ1080>
Get $160 OFF min Spending of $2000 with code <AQ10160>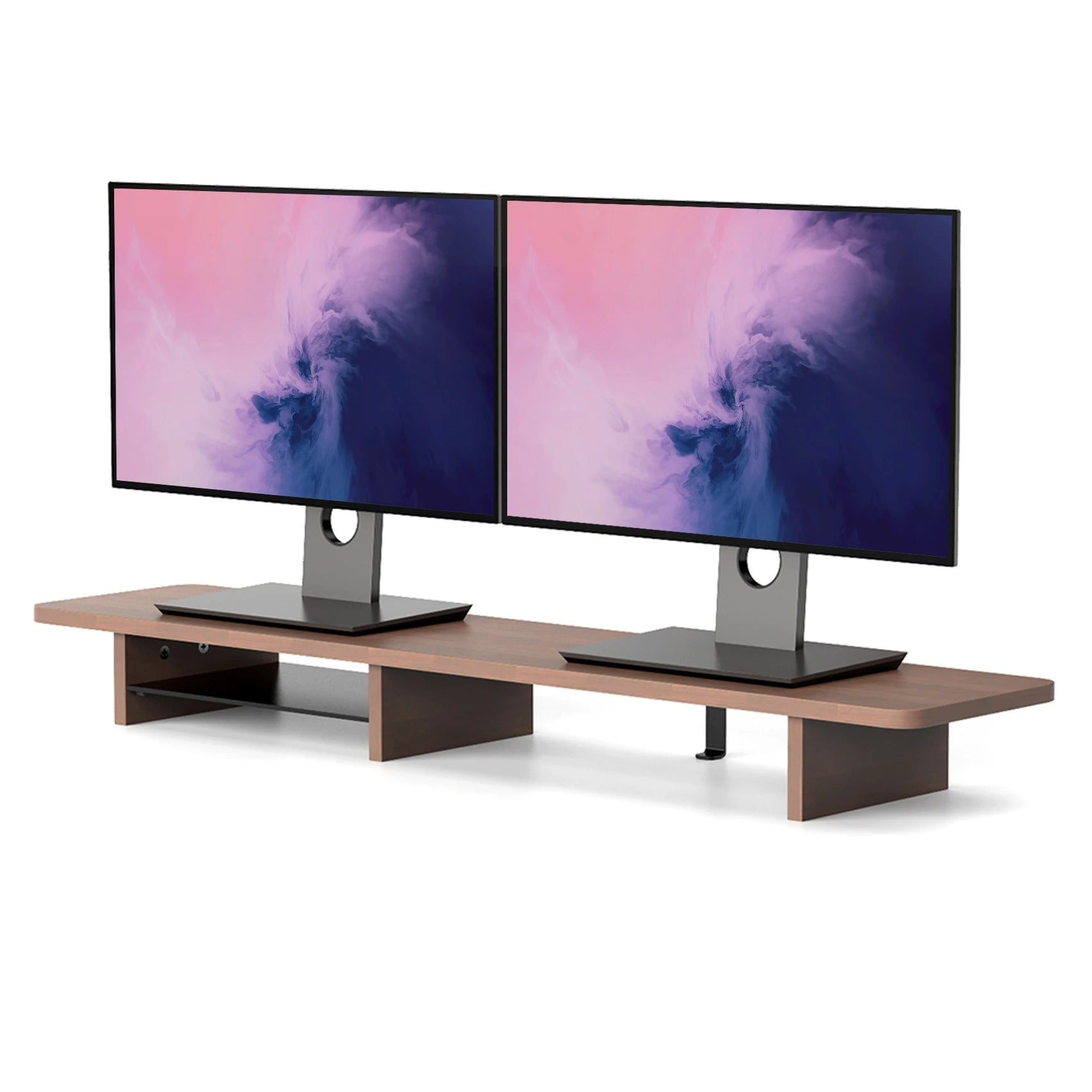 Key Features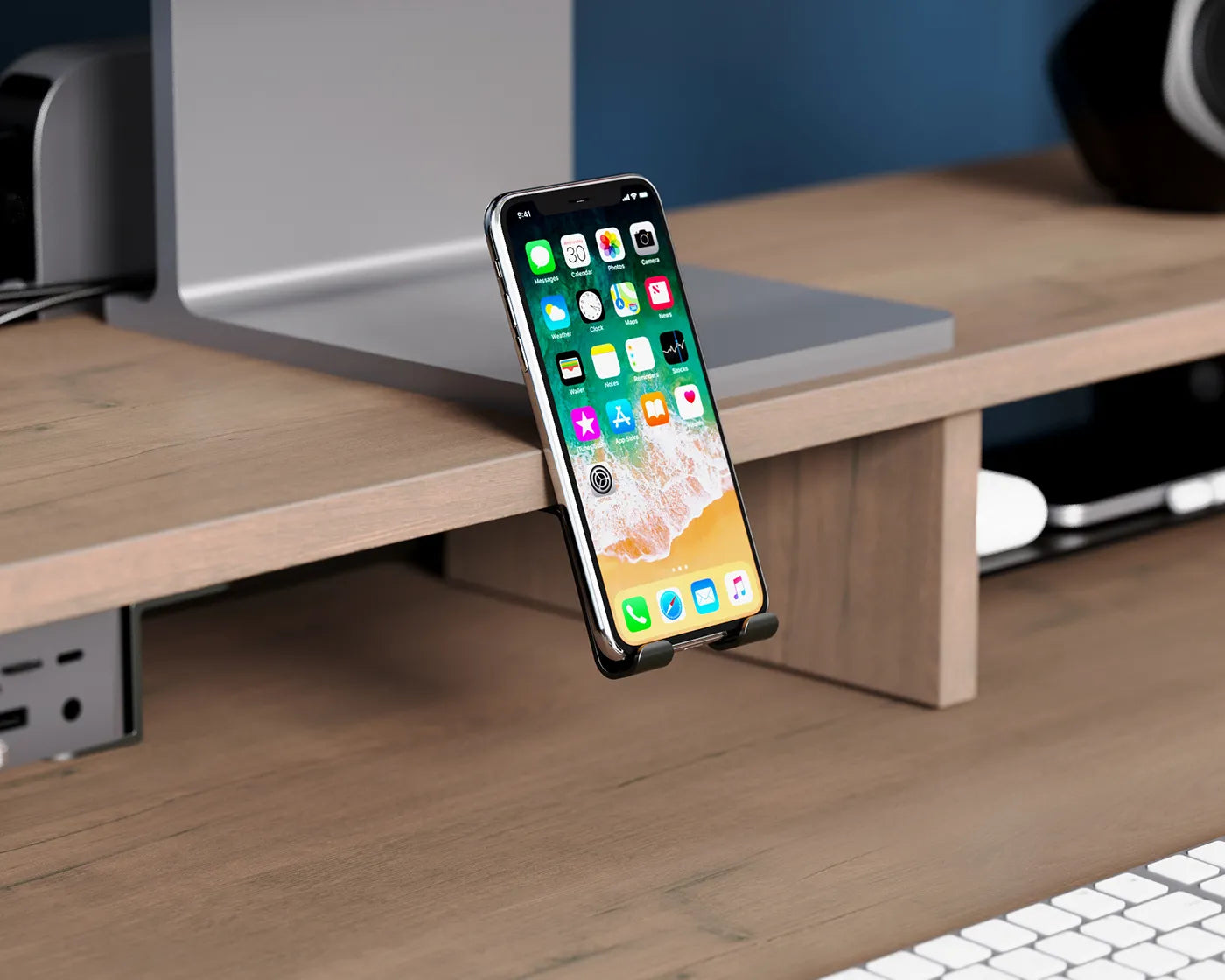 Upgrade desktop settings
No matter how different the tasks of your everydaylife may be - with the élever Pro you are alwaysprepared for everything.The phone stand, for example, allows you to masterhands-free video calls with flying colors.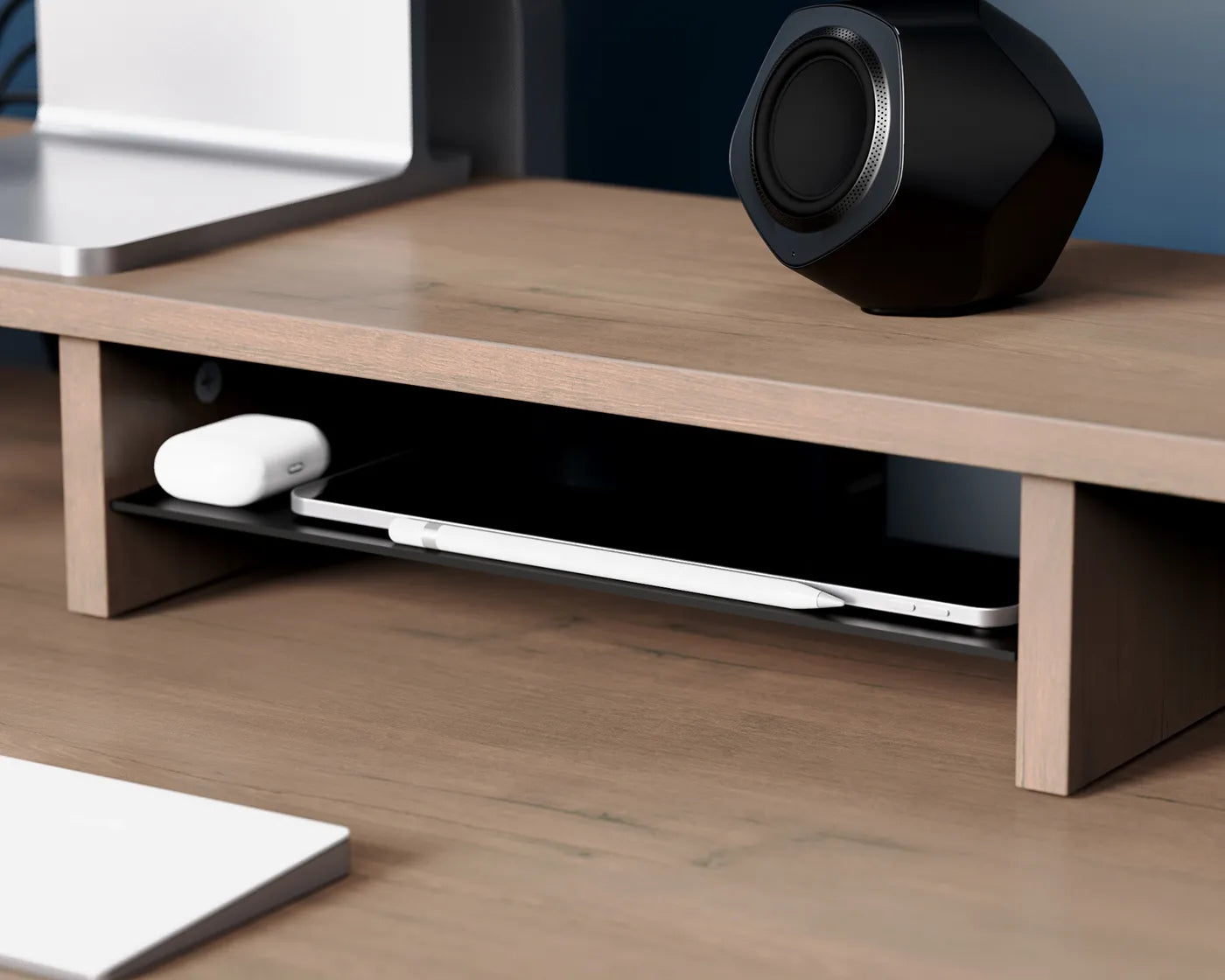 Space-Saving Solution
Maximize your desk space with this compact and efficient riser. The elevated platform allows you to reclaim valuable surface area while keeping your workspace organized and tidy.
Dual Monitors Support
With the Dual Monitors Riser, you can easily accommodate two monitors side by side, providing an expansive and immersive viewing experience. Increase your efficiency by multitasking effortlessly.
Modular Accessories
This riser is equipped with a selection of modular accessories that cater to every individual's needs. Customize your setup with add-ons such as cable management, document holders, or device docks, creating a personalized and clutter-free workspace.
This product has no reviews yet.