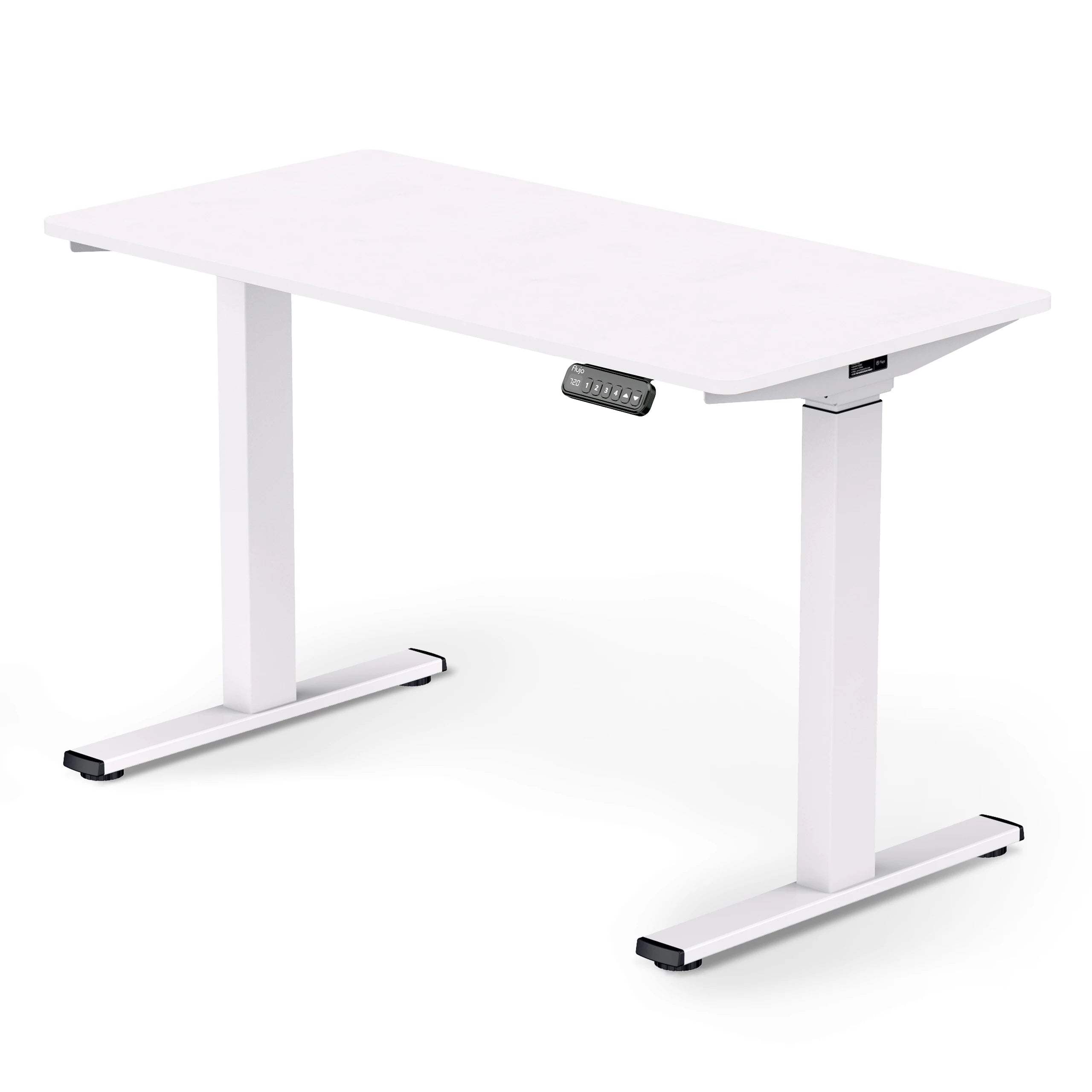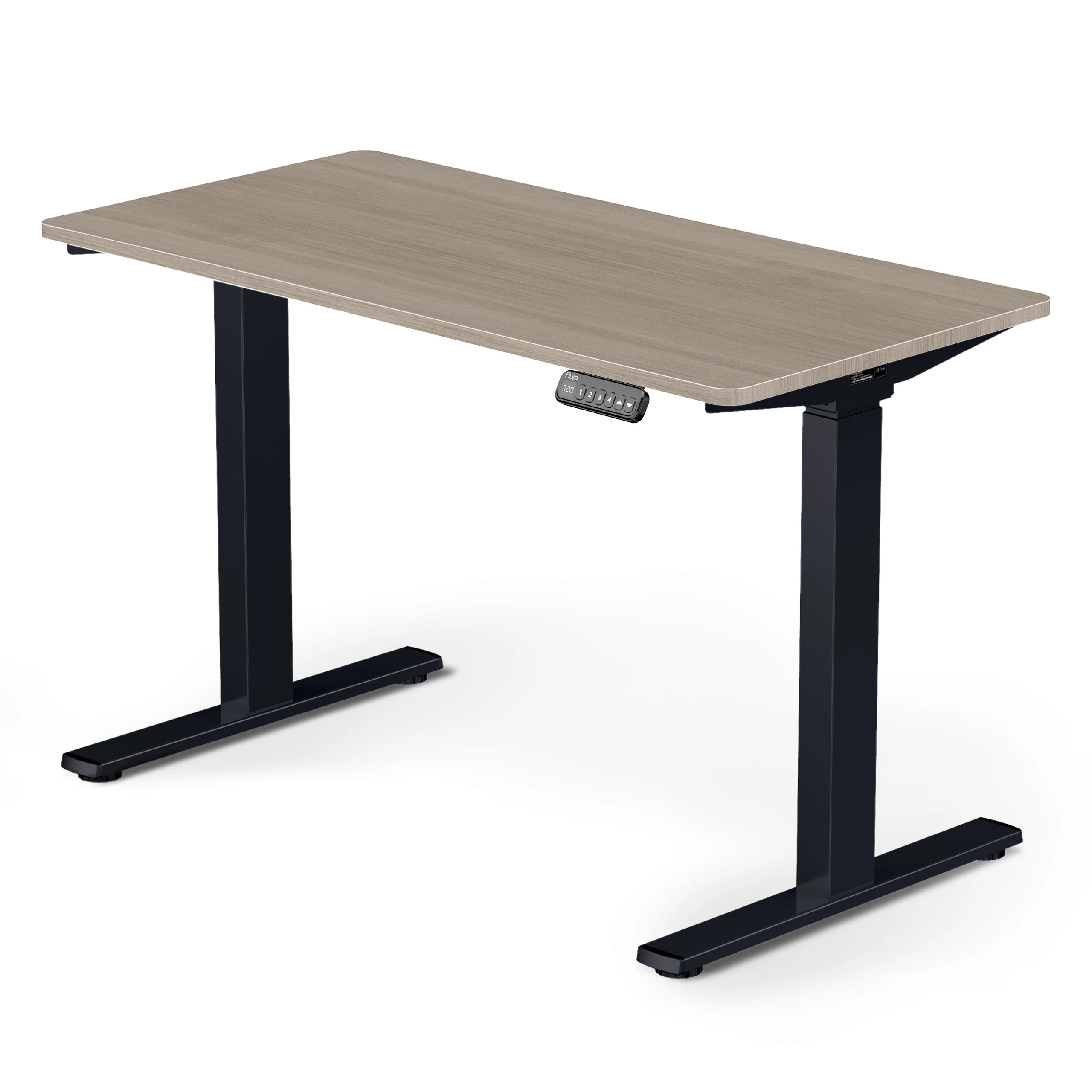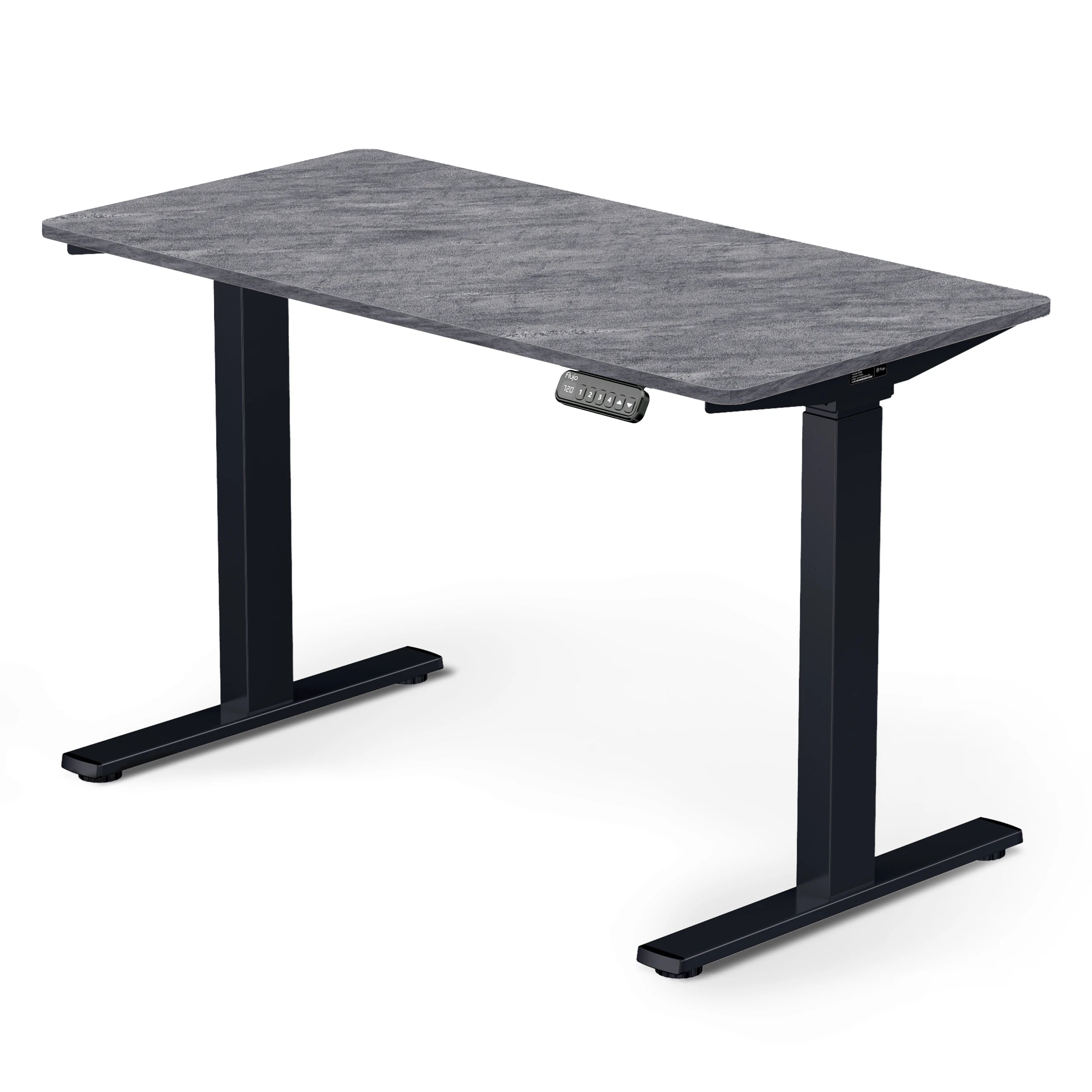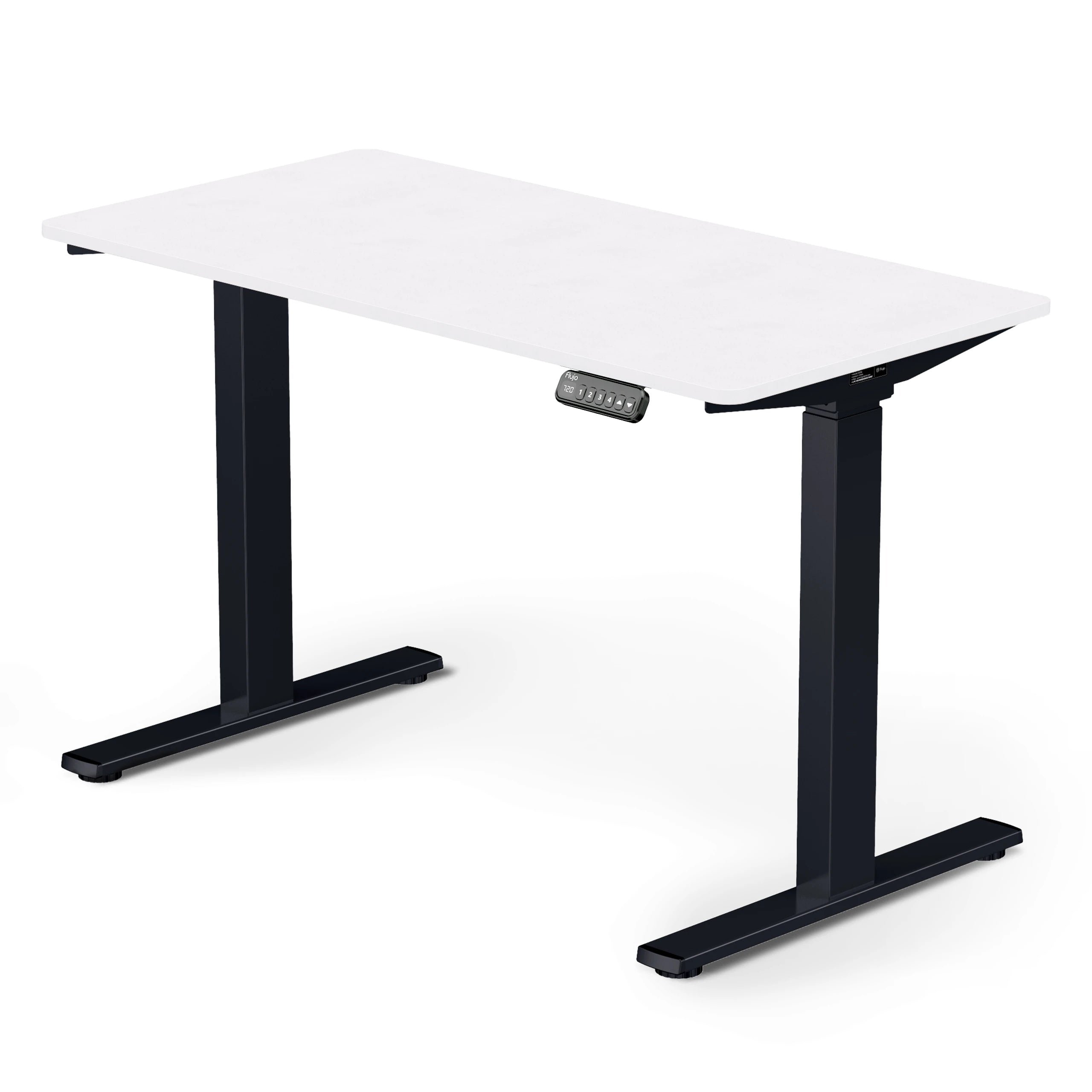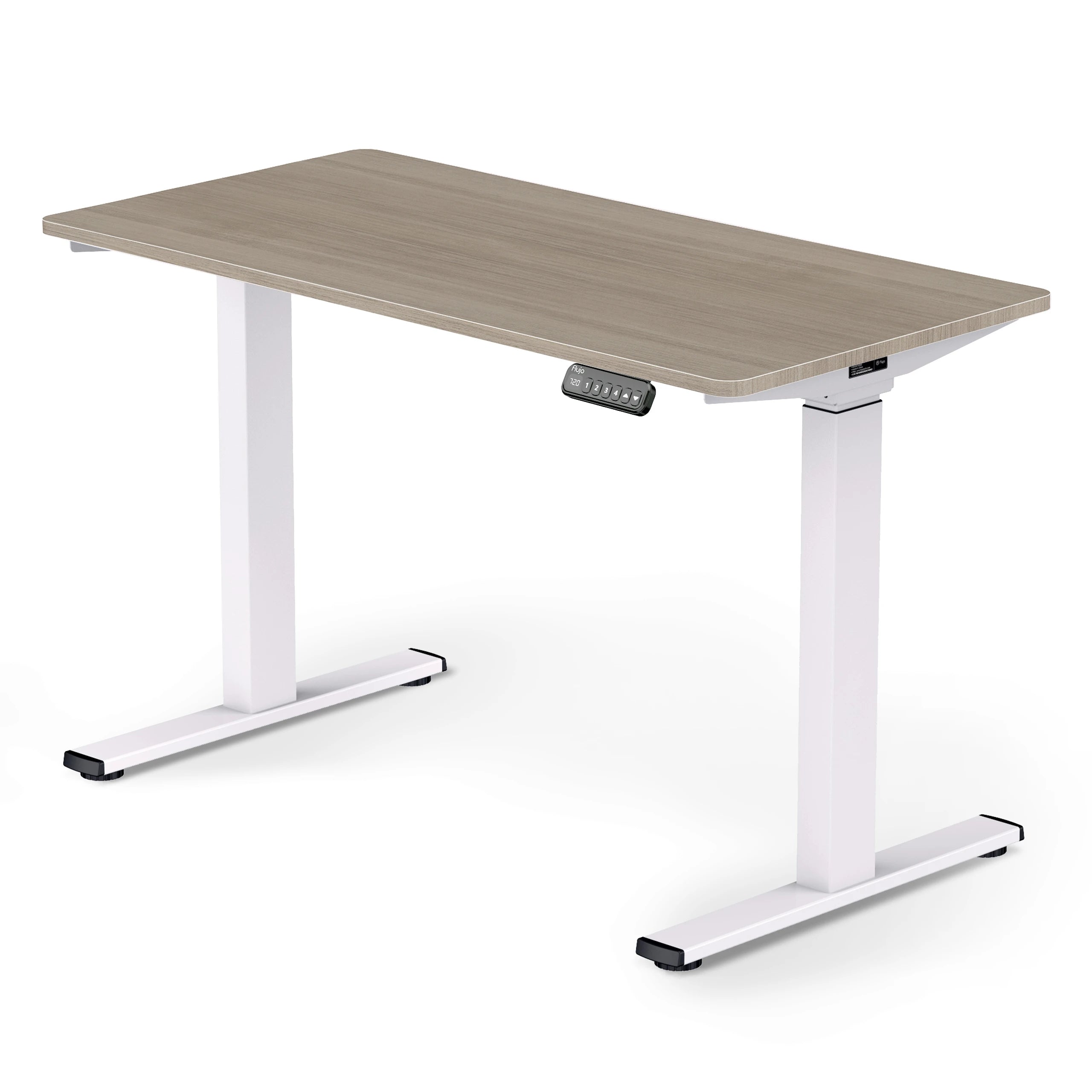 SmartAxle
---
Warranty and installation

This product comes with Flujo's Local 1-year Standard Warranty. For easy enjoyment of the Warranty, please register your Flujo Warranty here.

You can add the installation service to your shopping cart to checkout together.
Get $40 OFF min Spending of $800 with code <AQ1040>
Get $80 OFF min Spending of $1300 with code <AQ1080>
Get $160 OFF min Spending of $2000 with code <AQ10160>
Key Features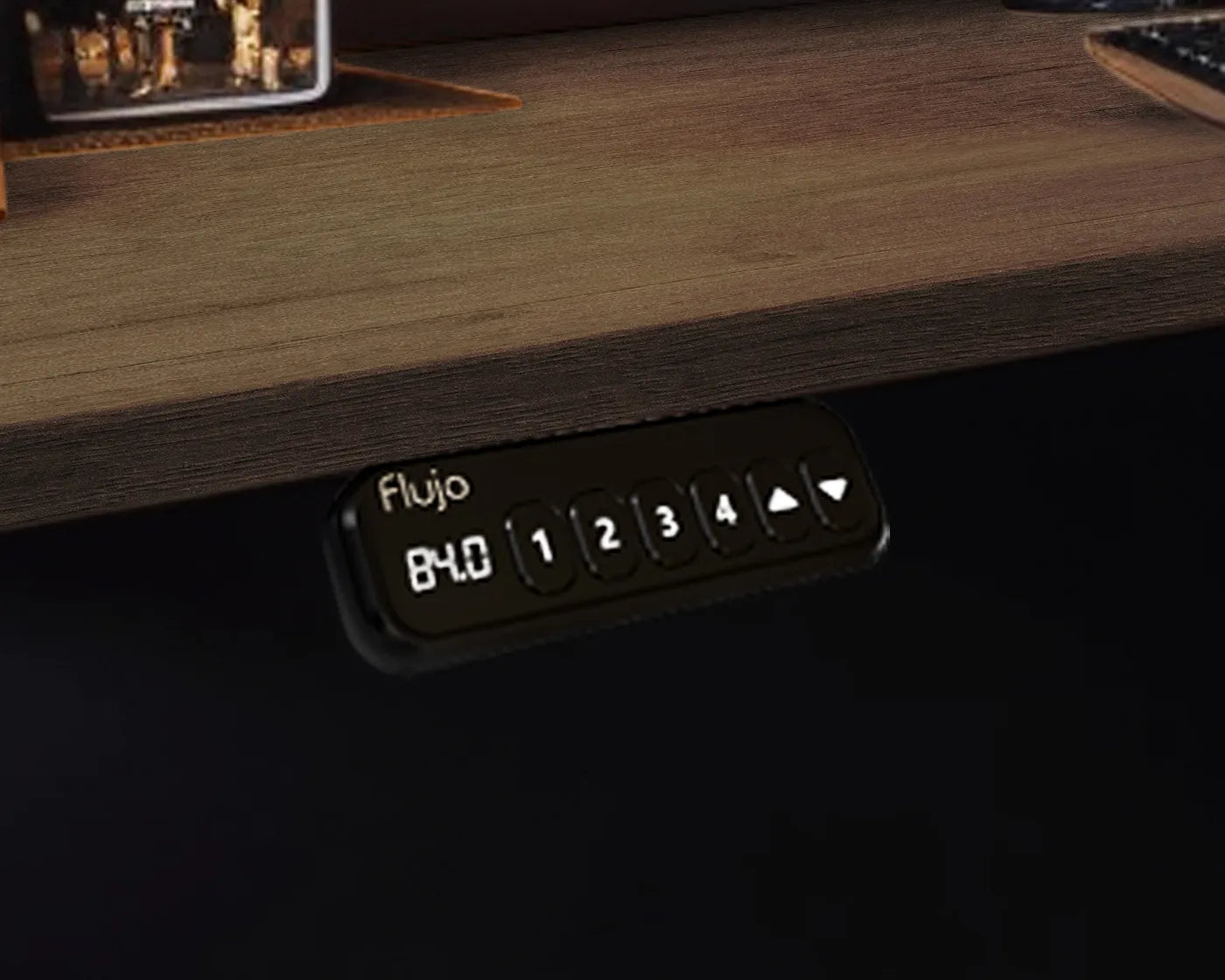 Smart Control & Height Range
The Flujo SmartAxle Standing Desk is ingeniously designed with a height range of 73cm to 120cm, catering to diverse user needs while prioritizing ergonomic comfort. With its 4 Memory Preset Control, users can swiftly and conveniently transition between their preferred sitting and standing heights, making workspace customization a breeze.
Dual Motor System
The Flujo SmartAxle Standing Desk stands out with its advanced Dual Motor Standing Desk system, designed to effortlessly handle height adjustments with utmost precision and silence. Capable of supporting up to 120 Kgs, this desk promises unparalleled durability and reliability, making it an ideal choice for users with heavy-duty requirements.
Safety Anti Collision System
Prioritizing user safety, the Flujo SmartAxle Standing Desk integrates a state-of-the-art collision detection system. This ensures a smooth and accident-free height adjustment by identifying and preventing potential obstacles or mishaps during its operation.
Enviromental Friendly, Quality Material
The Flujo SmartAxle Standing Desk is masterfully constructed with a robust Frame Column made of IRON, guaranteeing stability even under substantial loads. Paired with a Table Top crafted from Top Grade Environmental Friendly MDF Board, the desk not only ensures longevity but also underscores a commitment to eco-conscious craftsmanship.
Health Benefits

Improve Posture
A standing desk promotes an upright position, naturally aligning the spine and encouraging better posture compared to traditional sitting setups.

Reduce Risk of Weight Gain & Obesity
Standing desks encourage more movement and calorie burn throughout the day, thereby contributing to weight management and reducing the risk of obesity.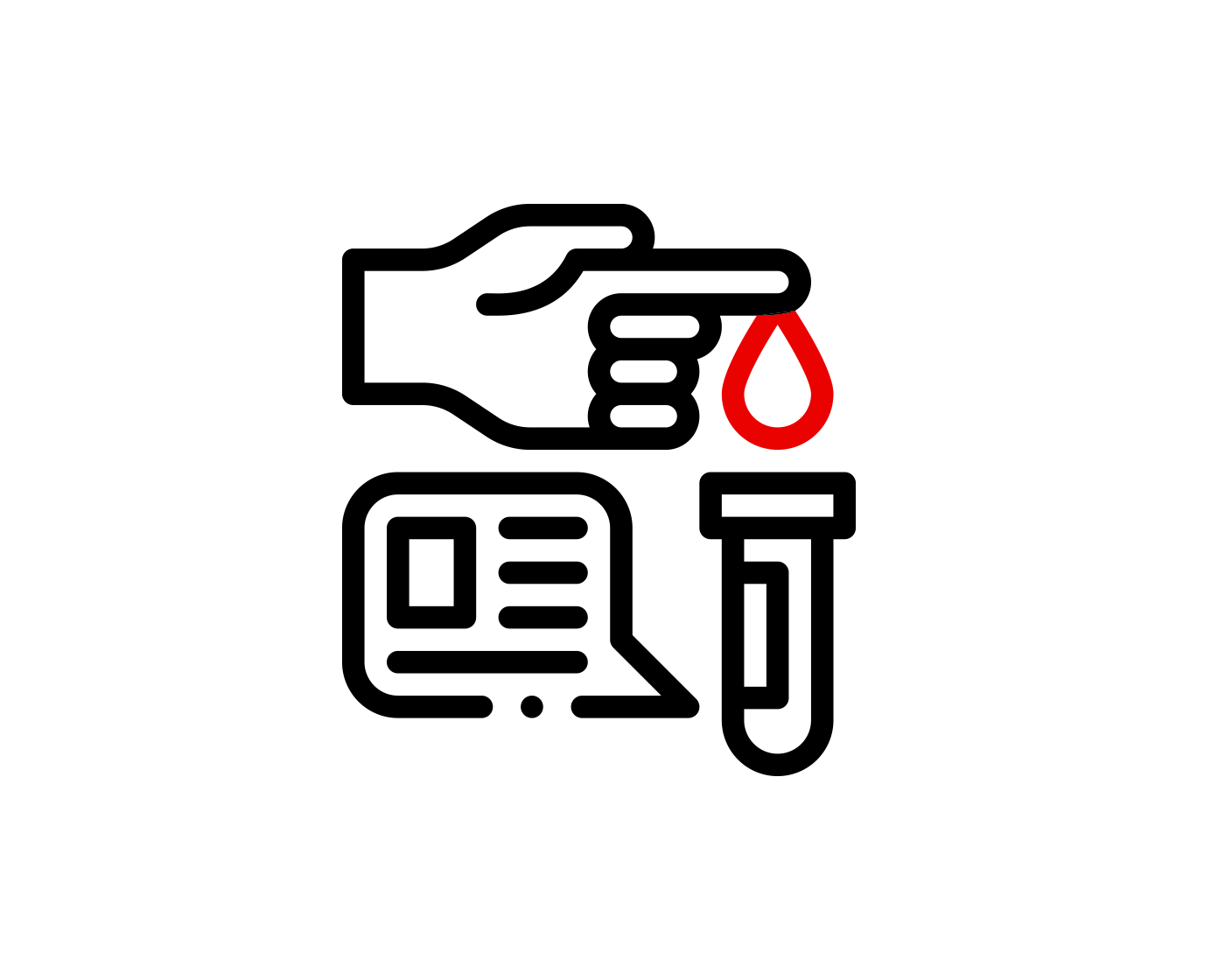 Lower Blood Sugar Levels
Using a standing desk can help lower blood sugar levels by reducing prolonged sedentary periods, which are associated with increased risks of elevated blood sugar.
Lower Your Risk of Heart Disease
Using a standing desk can decrease sedentary time, potentially lowering the risk of heart disease by promoting more active postures throughout the day.
Are ergonomic standing desks worth the investment?

Yes, ergonomic standing desks are worth the investment for many individuals. They offer numerous health benefits, including improved posture, reduced risk of weight gain, and increased alertness. They can also boost productivity and are an investment in your long-term well-being.
Do I have to stand all day with a standing desk?

No, you don't have to stand all day. The beauty of ergonomic standing desks is their adjustability. You can switch between sitting and standing throughout the day to find a balance that suits you. Experts recommend a mix of sitting and standing for best result.
Can anyone use an ergonomic standing desk?

Yes, most people can benefit from ergonomic standing desks. However, individuals with certain health conditions or physical limitations should consult with a healthcare professional before making the switch. It's important to use the desk correctly to avoid strain or discomfort.
Are ergonomic standing desks expensive?

Ergonomic standing desks come in various price ranges. There are budget-friendly options, as well as high-end models with advanced features. The cost depends on factors like the brand, materials, and adjustability. Consider your budget and specific needs when choosing one.
Do ergonomic standing desks require assembly?

Yes, most ergonomic standing desks require some level of assembly. The complexity of assembly can vary, so it's a good idea to check the manufacturer's instructions or consider professional assembly if you're not comfortable doing it yourself.
How do I know which height is right for me with a standing desk?

The correct desk height depends on your individual comfort and body proportions. A good rule of thumb is to set the desk height so your elbows are at a 90-degree angle when typing, and your computer monitor is at eye level. You should be able to stand comfortably with your weight evenly distributed.
Can I use my existing office chair with a standing desk?

Yes, you can use your existing office chair with a standing desk when you're in a seated position. However, some people prefer ergonomic chairs designed specifically for standing desks, as they offer additional support and comfort when transitioning between sitting and standing.
Can a standing desk replace regular exercise?

While using a standing desk is a healthy choice, it's not a substitute for regular exercise. It's important to incorporate physical activity into your daily routine to maintain overall health. Standing and moving at your desk is beneficial, but it shouldn't replace dedicated exercise.
How do I prevent fatigue when using a standing desk?

To prevent fatigue, it's crucial to vary your posture throughout the day. Take breaks to sit or walk around, use an anti-fatigue mat, and wear comfortable shoes with good support. Gradually increase the time you spend standing to build tolerance.
Are there any tips for transitioning to a standing desk?

Yes, transitioning to a standing desk can take time. Start gradually, alternating between sitting and standing. Use an anti-fatigue mat, wear supportive shoes, and adjust your desk height to reduce strain. Listen to your body, and don't push yourself too hard initially.
This product has no reviews yet.